Looking for an automotive specialist?

At Bez Media we are well known for our total understanding, knowledge, expertise and fast turn around times in the automotive industry with over 30+ combined years of experience.
We have
helped small to large automotive businesses Australia wide solve their problems with high impact solutions that create more brand awareness and sales.
Looking for corporate video production?

At Bez Productions we connect businesses to their audiences through the power of video storytelling with fast turn around times.

We are specialists in creating Corporate Videos, Promotional Videos, Training Videos, Staff Communications, Event Coverage, Live Streaming videos and more.
SOME OF THE BUSINESSES THAT HAVE PUT THEIR TRUST IN US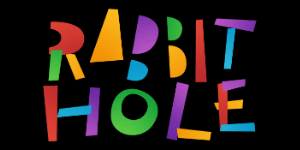 PHOTOGRAPHY
We produce high quality photographic imagery, and are able to delivery in a wide range of print-ready, web-ready and social media specific formats.
VIDEO PRODUCTION
With the capabilities to create high-quality media videos specialising in the automotive industry. We specialise in full 4K specifications, tight turnarounds and unrivalled quality.
CONTENT & STRATEGY CONSULTATIONS
We can consult directly with you to bring your vision to life. Utilise our expertise, experience and extensive network to work with the best in the business.
SOCIAL CONTENT & MANAGEMENT
Results, strategy and creativity underpin our social content and marketing plans. We will grow your brand online, with connection and storytelling through visual medium, guaranteed to bring you to the top.
Client Testimonial
VCM PERFORMANCE
MARIO PANCIONE - MANAGING DIRECTOR
We've been working with Bez Media for close to 10 years. They have a great understanding of the automotive industry and have produced many amazing ideas and videos for us; together with making the process very easy when producing a video.
We have had the majority of our videos produced and handed over within the same day. We absolutely love the video handover speed.
Client Testimonial
THE BRICK BUSINESS
SCOTT HOWARD - MANAGING DIRECTOR
Bez was initially highly recommended to us from a friend and I can see why! Bez makes the process super easy and painless, what impresses me most is his ability to capture your vision and create a video that actually exceeds what you had in mind. I would recommend Bez highly and we will definitely be using him again.
FREQUENTLY ASKED QUESTIONS